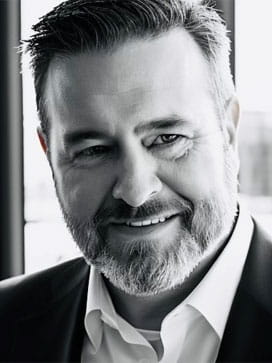 Bryan
Oglesby
CFP®
Branch Manager, RJFS
Managing Director, Wealth Intelligence
Bryan is devoted to his goal of helping clients enjoy financial well-being and independence. Honest and diligent, he prioritizes having genuine discussions with clients and instilling a sense of trust in them. Clients can rely on Bryan's specialized knowledge in financial planning, retirement planning and estate planning and feel confident knowing he always has their best interest in mind.
As a Certified Financial Planner™ professional, Bryan holds one of the most respected financial planning credentials and the recognized standard of excellence in personal financial planning. He adheres to the CFP® Board's code of ethics for integrity, objectivity, competence, fairness, confidentiality, professionalism and diligence.
Using his years of professional, academic and military experience, Bryan founded his veteran-owned business in Zebulon, Georgia, and soon after acquired a second location in Columbus, Georgia.
Bryan began his career 23 years ago when he discovered Crown Financial Ministries, which was founded by Larry Burkett. He applied Larry's teachings to his own finances and started passing along his findings to his friends, family and fellow churchgoers.
Bryan's interest eventually evolved into a full-time passion for helping families feel financially prepared for life. In 2007, he began working as a financial advisor for Edward Jones. After that role, Bryan accepted the role of financial advisor in 2010 at Morgan Keegan, which was acquired by Raymond James in 2012.
A graduate of the University of Phoenix, Bryan earned his Bachelor of Science degree in business administration in 2007. He also holds an A.A.S. in industrial electronics from Southern Crescent Technology College. In 2013, he graduated from the executive program in financial planning at the Terry School of Business of the University of Georgia.
Beyond his credentials, there is a deeply personal reason behind his devotion to financial planning, especially after a cancer diagnosis, as well as his particular sensitivity while he aids families in getting their affairs in order. His wife, LeAnne, battled stage 4 colon cancer for almost three years and got her angel wings in May 2018. In her memory, Bryan encourages everyone to get cancer screenings because early detection is the number one key to survival.
Originally from Thomaston, Georgia, Bryan resides in his home state in the city of Meansville, where he has a small cattle farm. He is a member of the Veterans of Foreign Wars, Boykin Spaniel Society, the American Black Hereford Association, and the Association of Former Intelligence Officers. An avid outdoorsman, Bryan enjoys spending time with family and friends – and is always ready for a new adventure.
P.S. Personally speaking
Q. What is the meaning of the feather in your logo?
The feather is the most important part. I lost my wife, LeAnne, to colon cancer. She had gotten a feather tattoo while going through treatment. The feather is my way of putting her touch on everything. So the feather in the logo represents a very special person. You will find feathers all over my office as well.
Certified Financial Planner Board of Standards Inc. owns the certification marks CFP®, Certified Financial Planner™,

and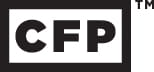 in the U.S., which it awards to individuals who successfully complete CFP Board's initial and ongoing certification requirements.
Raymond James and its advisors do not offer tax advice. You should discuss any tax matters with the appropriate professional.