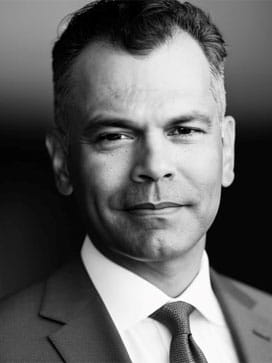 Alfredo "Fredo"
Gonzalez
Senior Associate, Wealth Intelligence
Financial Advisor, RJFS
Fredo is dedicated to assisting clients in confidently pursuing their goals through financial guidance, education and a relationship based on trust, respect and loyalty.
He is passionate about the opportunity to give back and help others. He knows building and nurturing a relationship go a long way toward building trust and achieving mutual goals and objectives. For him and his clients, the effort is a reward in and of itself.
Fredo joined Raymond James in January 2022 after a long and distinguished military career. He retired from the U.S. Army on August 1, 2022, after serving more than 21 years, 17 of which were in Special Forces (Green Berets), operating in some of the most austere environments in the world. In addition to his duties as a soldier in special operations, he served in a diplomatic capacity on interagency operations.
Fredo earned a bachelor's degree in business administration with a concentration in accounting from Columbus State University's D. Abbott Turner College of Business. He is a member of the Columbus Rotary Club, Special Forces Association, Association of the United States Army (AUSA) and the Greater Columbus Chamber of Commerce.
Originally from Brownsville, Texas, Fredo lives in Columbus, Georgia, with his wife, Tyla, and their children, Joaquin and Anya. In his free time, he can be found coaching his son and daughter on baseball fields at Peach Little League, he enjoys hiking, biking and fishing – but, most of all, spending time with his beautiful wife and two awesome children.
P.S. Personally speaking
Q. What "lesson from mom" do you still live by today?
Respect all others.
Q. What's one thing you'd like to learn?
To play the piano and/or the violin.
Q. What can't you live without?
God and my family.
Q. What is your favorite quote?
"So in everything, do to others what you would have them do to you." – Matthew 7:12