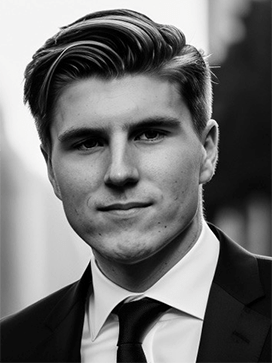 John
Peacock
Branch Professional
John Michael Peacock, also known as J.M., is a branch associate pursuing a bachelor's degree in Finance from Columbus State University, with an expected graduation at the end of 2023. With a genuine passion for helping others achieve their financial goals, John is dedicated to building a strong foundation of knowledge in the field.
Since joining Wealth Intelligence in January 2022, John has been actively immersing himself in the world of finance, acquiring valuable insights and experience. Through his ongoing studies, he is developing a comprehensive understanding of financial principles, preparing to provide informed advice and guidance to individuals in the future.
Born and raised in Thomaston, GA, John values compassion and honesty as integral qualities in building meaningful connections. He carries with him the invaluable lesson instilled by his mother of treating others with respect and kindness, which guides his interactions.
Beyond his academic pursuits, John finds joy in playing basketball. He believes that sports instill valuable lessons of teamwork, discipline, and perseverance that positively impact all areas of life. Inspired by his passion for personal finance, John also enjoys writing on topics related to financial well-being, sharing his perspectives and insights with others.
With a deep sense of community, John actively volunteers his time to make a positive impact. He has served as a counselor for weekend summer camps and participates in outreach projects with his church focused on providing assistance to those in need.
As John continues to develop his skills and knowledge in finance, he aspires to make a meaningful difference in the lives of individuals and families by helping them navigate their financial journeys. With his dedication, integrity, and growing expertise, he aims to positively impact the financial well-being of those he encounters.