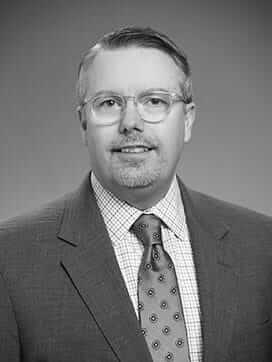 Brian
Arthur
Vice President
Banking Consultant
NMLSR# 1105063
Brian Arthur has been helping people find suitable and affordable borrowing solutions for more than 20 years. Today, he works tirelessly to help individuals and families throughout Georgia, Alabama and Tennessee secure financing for a variety of purposes, including to purchase a new home, renovate their current one, make a luxury purchase or meet unexpected expenses.
Brian graduated from Clemson University and received his MBA from the Goizueta Business School at Emory University in Atlanta, Georgia. He began his career in financial services in 1997 as a product manager with Prudential Bank & Trust, working his way up to regional lending manager. He joined UBS Banking Solutions in 2004 as a lending consultant before being promoted to product manager for the firm's securities backed lending division. He joined Raymond James Bank in 2012.
Brian grew up in Northern Virginia but now calls Atlanta home. His hobbies include golf, travel, cooking and wine. He's also an active volunteer for PAWS Atlanta and a number of other causes dedicated to rescue and protect homeless animals.
Banking and lending solutions provided by Raymond James Bank. Raymond James Bank, member FDIC, affiliated with Raymond James Financial Services and Raymond James & Associates, Inc.